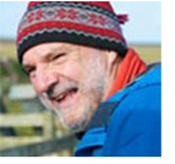 What a winter it's been, although compared with the south-west of England we've got off remarkably lightly in Scotland. After the sunniest November on record December was one of the wettest and since then gale-force winds and huge waves have regularly lashed our coastlines. In the mountains the Nevis Range at Fort William recorded three and a half metres of snow on the upper slopes, and on Cairn Gorm staff confirmed they had recorded snow four metres deep in many parts but up to twice as deep elsewhere.

On my various hillwalks I've never seen so much snow on the Scottish hills, although, up to the time of writing, there hasn't been an awful lot of the white stuff at lower levels.

The Met Office now believe that climate change is likely to be a factor in the extreme weather that has hit so much of the country. Chief scientist Dame Julia Slingo said the variable UK climate meant there was "no definitive answer" to what caused the storms, "but all the evidence suggests there is a link to climate change. There is no evidence to counter the basic premise that a warmer world will lead to more intense daily and hourly rain events", she added.

Few of us will be unaffected by climate change. The Scottish Wildlife Trust have suggested it's one of the greatest environmental challenges we have ever faced. Unless the world radically reduces its annual carbon emissions, they say, global warming is inevitable. Likewise, Scottish Natural Heritage, the Scottish Government's countryside agency, have already accepted that human-induced climate change is already having an effect on plants and animals that are unable to adapt quickly enough. How we choose to respond, they say, will not only affect individual species and our distinctive landscapes, but also our lifestyles, our economy and our culture.

Both organisations say it's vital the Scottish Government should meet its emission targets, embracing low-carbon, wildlife-friendly alternatives to the present mix of coal and oil-fired power stations. And we all have a part to play too. The choice is stark - we either sacrifice the consumerist lifestyles we have become accustomed to or accept the consequences of climate change - the violent storms, the floods, the snowfall and a diminishing wildlife.

At the most basic level we can begin to make a contribution by walking and cycling more. Ditch the car for a while, cancel the flights overseas and holiday at home and enjoy the Scottish countryside. In this issue of Scottish Walks we offer twenty more lovely walks from various parts of the country, walks that are diverse in their character and grade, from low level rambles to full-on mountain treks, coastal routes to historical walks.

While climate change is an issue that should concern us all at the moment I'm looking at the snowdrops that are appearing in my garden, the annual reminder that spring and longer days are just around the corner. I'm off for a walk...

Enjoy it!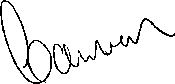 ---

Scottish Walks Digital Subscription
If you would like to be added to our marketing list
and receive a free digital subscription to Scottish Walks,
you can register your details by clicking HERE.


---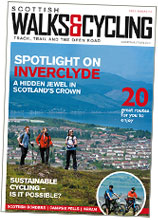 Prefer a Print Subscription?
Scottish Walks is available in 3000 independent retailers throughout Scotland, priced at £1.50.

Alternatively you can receive a postal subscription, also priced at £1.50 per issue by calling 0141 302 7744.
That's just £6 for the 4 issues!