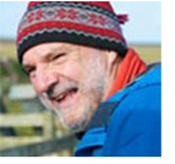 Walking - the best way to get fit for the Commonwealth Games!
Over the next few weeks Scots will split into two different types of people, and I'm not talking about the independence referendum - that comes later.

No, I'm referring to the upcoming Glasgow Commonwealth Games. You will either become an avid viewer, either via the telly or in real life if you've been lucky enough to get a ticket or two, or you'll want to escape from all the games brouhaha for a while.

For those who have tickets can I respectfully suggest you get into training now. We all know the transport services in Glasgow will be, at least, disrupted, so the best way to get around venues might be to walk. Your training starts right now.

For everyone else, I hope the twenty walks in this issue of Scottish Walks might give you some ideas for escape routes. There is nowhere else in the world quite like Scotland in the summer and we've produced a list of walks that should appeal to everyone, whether you're a hardened Munro-bagger or simply enjoy a stroll along the coast-line.

How about heading across the water to the wonderful Isle of Arran to view the lovely Glenashdale Falls, or better still, take a week and visit the incomparable Shetlands, recently the subject of a BBC television drama series. The walk to Hermaness shows off some fantastic cliff scenery and you'll witness more sea birds than you could ever have imagined. Watch out for the bonxies though, the Arctic Skuas that like to dive-bomb you during the breeding season.

Regular hillwalkers will already be planning their summer routes, but I reckon we've included one or two that might be described as a little unusual. Brown Cow Hill, near Corgarff and the source of the River Don is at first glance, a large and sprawling dome that may lack immediate appeal, but its ascent takes you into a wonderfully remote part of the eastern Grampians where you'll be unlikely to see anyone else.

And, as all the Munro-baggers traipse up Lochnagar, turn in the opposite direction and climb the Corbett of Conachcraig where the views of neighbouring Dark Lochnagar are quite sublime.

And with summer holidays approaching why not plan a few days in God's own country where the place names stir the heart strings of any hill lover - Assynt, Inverpollaidh, Coigach and Inchnadamph.

We've included three north-west hills in this issue, Canisp, Assynt's Glas Bheinn and little known Carn Chuinneag, where an ascent of the hill can be combined with a visit to Croick Church.

In the 19th century local crofters were evicted from the land. These poor souls felt unworthy to enter the church and some of them scratched messages of despair on the church window, messages that just over 150 years later offer a poignant reminder of one of the most shameful periods in Scottish history.

A sense of history is all around us in the Scottish countryside and I hope this summer's Commonwealth Games will be a successful addition to Scotland's historic events.

And of course another historic event is scheduled for September when we decide on the future of this marvelous country of ours, but I'm not getting involved in that one just yet. There's still a lot of walking to be enjoyed between now and the autumn.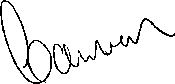 ---

Scottish Walks Digital Subscription
If you would like to be added to our marketing list
and receive a free digital subscription to Scottish Walks,
you can register your details by clicking HERE.


---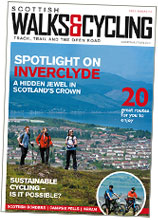 Prefer a Print Subscription?
Scottish Walks is available in 3000 independent retailers throughout Scotland, priced at £1.50.

Alternatively you can receive a postal subscription, also priced at £1.50 per issue by calling 0141 302 7744.
That's just £6 for the 4 issues!