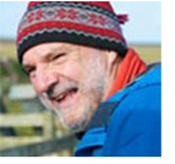 Welcome to the spring edition of Scottish Walks. It's the time for dusting off your walking gear and exploring Scotland's great outdoors.

WERE you aware that 2013 has been designated Year of Natural Scotland? The Scottish Government and VisitScotland are inviting everyone to celebrate Scotland's outstanding natural beauty. From stunning natural and historic landscapes, art inspired by nature, surprising wildlife and superb food and drink, you can find nature right on your doorstep.

This 'focus year' provides an opportunity to celebrate our reputation as a land of outstanding beauty, and encourage responsible tourism in Scotland. One of the aims of the Year of Natural Scotland is to promote Scotland's stunning natural beauty and biodiversity, and promote ways in which visitors can enjoy our beautiful landscapes, wildlife and heritage responsibly, something we try to do in every issue of Scottish Walks!

Don't miss the chance to experience the great Scottish outdoors for yourself - you can join in the celebrations of the Year of Natural Scotland where there is a packed programme of events (www.visitscotland.com/about/nature-geography/year-of-natural-scotland) or simply put your boots on and go for a walk. It's as simple as that. This issue of Scottish Walks has 20 great routes to choose from and every level of fitness and ability is catered for, from easy rambles on Perth's Moncrieffe Hill or in Glen Tilt in the Cairngorms National Park to a serious mountain trek to Fuar Tholl above Achnashellach.

When I last climbed Fuar Tholl we were on the very cusp of spring. When I got out of the car at Achnashellach there was a distinct scent of spring in the air. It was a smell of warm earth, of new grass, the faintly sweet coconut perfume of early bracken growth. Later on, as I climbed to the summit slopes, I moved from spring back into the embrace of winter, but that's one of the attractions of this time of year. Our hills and mountains look ultra-majestic in their winter garb, yet down below new life is breaking through all around us and there is hope in the air.

Part of that 'hope' is the looking forward and making plans for breaks and holidays in the months ahead and I hope you can use this issue of Scottish Walks to help plan your trips into the great outdoors. Better still, combine the routes suggested here with some of the events being planned for the Year of Natural Scotland.

You'll never have a better opportunity to go for a walk with a wildlife expert who can help you explore the fascinating diversity of our flora and fauna. Or perhaps you would rather combine a healthy ramble with the opportunity to discover how nature has inspired so many of our artists? And after your calorie-reducing walk put some back by discovering some of the unique natural produce that is fast making Scottish restaurants some of the most respected and cherished in the world.

Or discover intriguing wildlife and colourful floral displays across Scotland's seven cities as you relax and unwind in gardens, parks and green spaces, many of which are right in the city centre. Explore urban nature, or flee the city to some of the most spectacular landscapes in the world. Make this your own personal Year of Natural Scotland, the year that you decide to get to know Scotland's great outdoors on a much more personal level.

Happy Walking!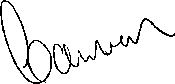 ---

Scottish Walks Digital Subscription
If you would like to be added to our marketing list
and receive a free digital subscription to Scottish Walks,
you can register your details by clicking HERE.


---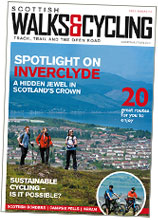 Prefer a Print Subscription?
You can still get the print magazine for free, to guarantee your copy its just £1 per issue to cover the postage and packaging.

That's just £4 for the 4 issues!

Quote ref number 4314 and call the subscriptions hotline on
0141 302 7744 or email sw.subs@scottishwalks.com