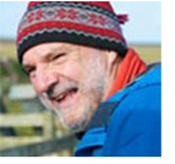 ENJOY WHAT'S LEFT OF WINTER...
DO you ever wake in the morning and pull the quilt up over your head with a groan?

Perhaps you're thinking of another daily commute or maybe some of the darker events of the world are getting you down?

Scotland's northern latitude means we have few hours of daylight at this time of the year but the good news is that the days are gradually getting longer. Spring is just around the corner and we can soon say goodbye to Seasonal Affliction Disorder and the gloom of winter for another year at least.

But let's not write-off the winter season completely. Not yet. Now that we've got Christmas and New Year out of the way it's perhaps a good time to think of getting a little bit of exercise, and we have 10 brilliant routes in this issue of Scottish Walks to help you lose some winter flab and trim-up for the spring.

Walking is one of the most effective forms of exercise because it can be enjoyed almost anywhere, you don't need loads of gear and it's free! Get into the walking habit and you'll find your overall health begins to improve, you'll begin to lose weight, you'll strengthen your heart and most important, you'll instill a general sense of well-being and positive self-esteem.

But walking shouldn't be seen as a chore to be endured. It should be something to look forward to, something to enjoy, and for that reason we've put together another great variety of walks for you, from low level rambles to some easy hill walks, routes that demonstrate the fantastic diversity of landscape that we have here in Scotland.

A number of my favourites have found their way into this issue - I enjoyed a wonderful day on Eididh nan Clach Geala in Wester Ross just before Christmas and Derry Cairngorm, deep in the Cairngorms, is one of that range's best viewpoints.

It's been fun too looking back over four decades to one of my earliest hill walks, to Earl's Seat and Dumgoyne in the Campsies and anyone with an interest in the history of whisky will be keen to follow in the footsteps of smuggler Robbie MacPherson through the hills of Glenlivet.

With all these great walking routes just waiting for you the worst thing you can do is cower beneath your duvet quilt, thinking the winter world outside is going to be cold grey and wet. It's amazing how different things look when you make the effort to get out there, and I'll bet you anything you'll feel the better for it.

Here's to a good and happy walk!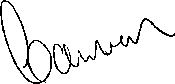 ---

Scottish Walks Digital Subscription
If you would like to be added to our marketing list
and receive a free digital subscription to Scottish Walks,
you can register your details by clicking HERE.


---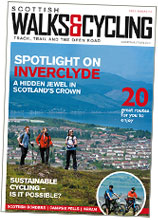 Scottish Walks is available in 3000 independent retailers throughout Scotland, priced at £1.50.

Prefer a Print Subscription?
Alternatively you can receive a postal subscription, also priced at £1.50 per issue by calling 0141 302 7744.
That's just £6 for the 4 issues!
















---

GENERAL ENQUIRIES
For any general enquiries about Scottish Walks, please contact: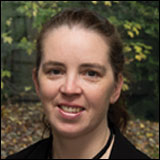 MANDY McHARG
PA to the Publisher
Tel: 0141 302 7722
Email:
mandy.mcharg@scottishwalks.com


---

CIRCULATION/DISTRIBUTION
For any circulation/distribution enquiries about Scottish Walks, please contact: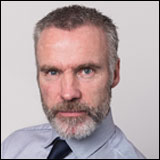 DAVID BOYLE
Circulation/Distribution Manager
Tel: 0141 302 7719
Email:
david.boyle@scottishwalks.com


---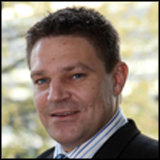 RONNIE DODD
Sales Development Manager
Tel: 0141 302 7757
Email:
ronnie.dodd@scottishwalks.com

---