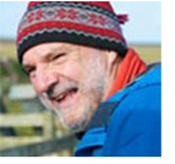 Let the endorphins flow

WALKING is good for you and we live in one of the best places in the world to enjoy it. My good friend Andrew Murray, President of Ramblers Scotland, is a GP by profession and he reckons the best medicine for good health doesn't come in a bottle or in the shape of a pill. It comes with a pair of walking boots.

That's certainly been my experience over the past 40 years or so. That's the length of time I've been writing professionally about walking and mountaineering and in that time I've interviewed dozens of people whose lives have changed for the better by taking a regular walk. Walking regularly is the best kind of preventative medicine, both mental and physical. It not only improves your body shape, tones up your cardio-vascular system and strengthens your muscles, but those regular walks help you to think more clearly and creatively!

When you start walking your brain and body operate as one unit and muscle use, followed by muscle relaxation, produces brain relaxation. And when the endorphins begin to flow at the end of a walk it's a natural high - a marvellous feeling, and I'm pretty convinced that for your brain to function at its best your body has to exercise.

Medical research strongly suggests that the mental demands of making muscles function actually pumps up your brain, blood vessels and denser nerve connections. So, the simple act of walking keeps your brain in shape and a healthy, well-tuned brain helps you deal with all the various complexities of life.

But I would add a caveat to that. While walking around our towns and cities undoubtedly has benefits, the real value of regular walking becomes apparent when we take to the tracks and trails of our magnificent Scottish landscapes. Whether it's up a hill, or along a coast or through a green forest, our countryside is alive and vibrant, infused with a spirituality that can revive us in times of depression, or enthuse us or excite us when the rest of the world appears grey and cold.

So, if this rain - and wind-lashed winter has left you feeling a tad despondent and low, there's an obvious antidote. Get out walking! You'll never look back...

Happy hiking,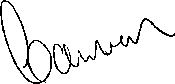 ---

Scottish Walks Digital Subscription
If you would like to be added to our marketing list
and receive a free digital subscription to Scottish Walks,
you can register your details by clicking HERE.


---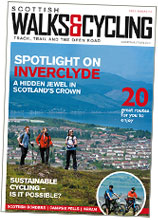 Scottish Walks is available in 3000 independent retailers throughout Scotland, priced at £1.50.

Prefer a Print Subscription?
Alternatively you can receive a postal subscription, also priced at £1.50 per issue by calling 0141 302 7744.
That's just £6 for the 4 issues!
























---

GENERAL ENQUIRIES
For any general enquiries about Scottish Walks, please contact: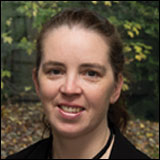 MANDY McHARG
PA to the Publisher
Tel: 0141 302 7722
Email:
mandy.mcharg@scottishwalks.com


---

CIRCULATION/DISTRIBUTION
For any circulation/distribution enquiries about Scottish Walks, please contact: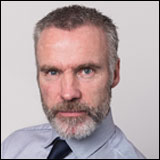 DAVID BOYLE
Circulation/Distribution Manager
Tel: 0141 302 7719
Email:
david.boyle@scottishwalks.com


---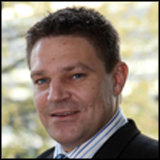 RONNIE DODD
Sales Development Manager
Tel: 0141 302 7757
Email:
ronnie.dodd@scottishwalks.com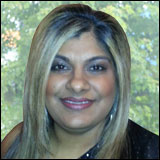 NISHA SRAN
Senior Media Sales Executive
Tel: 0141 302 7759
Email:
nisha.sran@scottishwalks.com


---