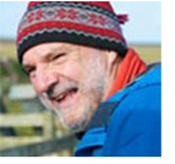 I met some youngsters out walking recently. The weather was raw and blustery and what was unusual about meeting them was that they were unaccompanied by adults. I spoke to them briefly, assuming they were on a Duke of Edinburgh Award Scheme expedition or something similar but they weren't. They had simply come out for a walk in the hills, and not one of them was more than sixteen.

I'm writing about this otherwise innocuous meeting because it is extremely rare nowadays to finding teenagers roaming the hills on their own. I did it, almost fifty years ago, borrowing a tent from school, some old pots and pans from my mother's kitchen and off we'd go for a long weekend, exploring the Campsies and the Trossachs and on the way learning the rudimentary skills of hillgoing by default. Even today I can look back and remember, with delight, that sense of freedom and exploration.

In a book I wrote a few years ago I interviewed Jimmy Marshall, one of our finest climbers of the 1950s and 60s. I had asked him about the importance of "exploration" in climbing, and this is what he said.

"Apart from the few people climbing at the forefront and the height of their skills, we must acknowledge that the mass of people in the mountains must be deprived of exploration" he claims. "It's not even a tick-the-guide-book mentality, it's just that everything today is exposed and people aren't allowed to do things for themselves. If you go to the hills as a youngster of 15 or 16, you're ill-clad and you end up in the wrong glen and have to be rescued, you're abused for being reckless! But that's the very mould in which we went to the hills - badly clad, no knowledge of where one glen went from the other or what it looked like - finding precious wee notes of information - but now the information about things is printed so fast that I think it deprives the whole adventurous quality of mountaineering for the masses."

But having said that, Jimmy Marshall was quick to point out that he didn't look to the future with pessimism. "I'm not depressed by what's happened," he admits. "I just feel sorry for the young folk that they've missed such an era. I still go crazy as I recall the pleasure and wildness of mountains. It's so enriching. I mean nowadays you never see kids out on the hills unless there's somebody organising it and directing them."

Mountaineering clubs were once the obvious conduit for introducing young people to the hills but the risk of litigation has made most club members very wary about taking on such a responsibility. Thankfully the likes of the DoE award, the Scouts and other youth organisations still introduce young people to the wild places but many of the teenagers who might experience a natural urge to go to the hills are often not the kind who will be comfortable within the more regulated discipline of such bodies.

Occasionally, concerned parents ask me how their son or daughter can take up mountaineering? My gut reaction is to tell them to simply go and do it - go to the Campsies or the Pentlands or the Lomond Hills of Fife if they come from the Central Belt. These areas are well served by public transport and the journey to and from the hills should be part of the exploration experience. In some areas youngsters have the opportunity to explore just outside their windows. They just have to be encouraged to go.

Ironically, I,ve just read about a new internet scheme to encourage young people to learn mountain navigation. But rather than persuade them to head into the great outdoors such schemes encourage folk to spend more time indoors at a computer terminal. Interactive websites on subjects like navigation are probably very educational but they miss the point. Outdoor education should surely be about getting youngsters away from their computers, not encouraging them to spend even more time in darkened rooms.

Happy walking,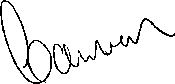 ---

Scottish Walks Digital Subscription
If you would like to be added to our marketing list
and receive a free digital subscription to Scottish Walks,
you can register your details by clicking HERE.


---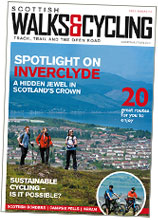 Prefer a Print Subscription?
Scottish Walks is available in 3000 independent retailers throughout Scotland, priced at £1.50.

Alternatively you can receive a postal subscription, also priced at £1.50 per issue by calling 0141 302 7744.
That's just £6 for the 4 issues!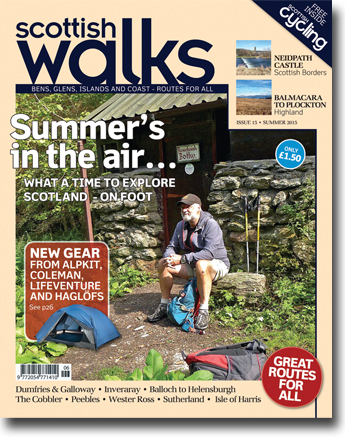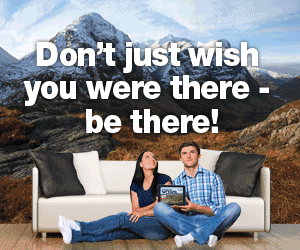 ---

GENERAL ENQUIRIES
For any general enquiries about Scottish Walks, please contact: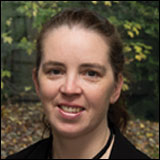 MANDY McHARG
PA to the Publisher
Tel: 0141 302 7722
Email:
mandy.mcharg@scottishwalks.com


---

CIRCULATION/MARKETING
For any circulating/marketing enquiries about Scottish Walks, please contact: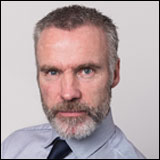 DAVID BOYLE
Circulation/Marketing Manager
Tel: 0141 302 7719
Email:
david.boyle@scottishwalks.com


---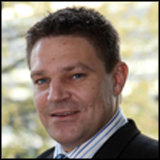 RONNIE DODD
Sales Development Manager
Tel: 0141 302 7757
Email:
ronnie.dodd@scottishwalks.com


---