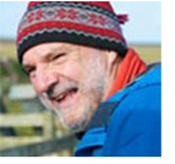 Put it in your diary - this year's Mountain Safety Day is barely two months away
MOUNTAIN Aid, whose main aims are to promote safety initiatives on Scottish hills and support Mountain Rescue, is organizing another Mountain Safety Day on October 11th in the Albert Halls in Stirling.

The safe enjoyment of Scottish hills is the ethos of the Mountain Aid charity and this will be the message put across by a whole host of organisations on the day, as well as whetting your appetite for the hills and highlighting the wide range of support that is available to help you realise your own walking ambitions.

Amongst the organisations and clubs on show at the Mountain Safety Day will be the Mountaineering Council of Scotland and Ramblers Scotland, both of which will be able to offer advice about walking and climbing clubs or local rambling groups from all parts of Scotland.

For younger enthusiasts there will be stands representing the Scouts and the Duke of Edinburgh Award Scheme, and well known retailers like Tiso, Nevisport and Cotswold will be on hand to provide comprehensive advice on the latest outdoor equipment.

More accidents are caused by poor navigation than anything else, so navigation skills are essential for all who venture on to Scottish hills. Harvey Maps will be displaying their specialist range of waterproof mountain maps and the Mountaineering Council of Scotland stand will feature the digital mapping approach developed by Anquet.

Many organisations offer courses in navigation, including Glenmore Lodge and C-N-Do. The latter will have personnel from National Navigation Awards Scheme on hand to provide details of what recognised qualifications can be acquired.

Where best to stay is an important factor on any trip within Scotland. While there is a widespread opportunity for wild camping, a good network of interesting SYHA and Independent Hostels exist and up to date information on these will be available to all who attend the event. You should also be aware of the good work of the Mountain Bothies Association, who look after and maintain refuges in remote areas.

Since the day is all about promoting good mountain safety Mountain Rescue personnel will be on stage throughout the event. Search and Rescue Dogs Association (SARDA) are also attending the event and you can learn more about the specialist service they provide.

Last, but not least, there will be a number of talks on mountain safety topics, first aid, mountain rescue and other topics, including a multi-media presentation from myself on Scotland's hills and trails.

Safe enjoyment of Scottish Hills is the ethos of the charity and I'm sure Scotland's Mountain Safety Day on Saturday, October 11 will go a long way to promote this. Hope to see you there!

You'll find more info on Mountain Aid at www.mountainaid.org.uk

Good walking,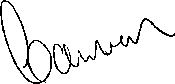 ---

Scottish Walks Digital Subscription
If you would like to be added to our marketing list
and receive a free digital subscription to Scottish Walks,
you can register your details by clicking HERE.


---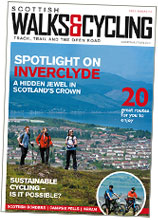 Prefer a Print Subscription?
Scottish Walks is available in 3000 independent retailers throughout Scotland, priced at £1.50.

Alternatively you can receive a postal subscription, also priced at £1.50 per issue by calling 0141 302 7744.
That's just £6 for the 4 issues!