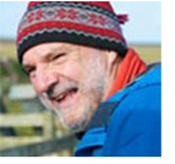 AS I write this editorial the first snows of winter have fallen, the temperature has dropped and not unnaturally many folk will be thinking of wrapping themselves up and staying indoors as much as possible.

And yet the winter months can be incredibly beautiful here in Scotland. When snow covers the ground signs of man's presence become minimal, when even the footpaths vanish from sight. It's then that we can experience the fleeting nature of man's time on this planet against the more lasting reality of nature. Mankind, and our successes and failures, somehow seem insignificant against the age-old, slowly evolving world that is the Scottish countryside.

A snow covered landscape, particularly a mountain landscape, offers challenge, adventure, and the cerebral exercise in learning the skills that help minimise the risks that walking or climbing in such environments entail.

Of course our winter mountains are not only beautiful but are potentially dangerous places. But so are our cities, our road networks, and our own homes! We wouldn't handle bare electrical wires; we wouldn't knowingly walk out in front of a bus; we avoid certain city streets late on a Saturday night. We make every attempt at curtailing the risks involved in everyday living, and yet people still die from electric shocks, from road accidents and from alcohol and tobacco related illnesses.

One of the biggest killers of Scots is lack of exercise, resulting in obesity and diabetes. Winter walking and mountaineering is like everything else - you learn to recognise the risks and you try to manage them. You find out what skills you need to cut that risk to a minimum and you learn those skills. In terms of climbing mountains in winter we learn how to navigate in bad weather; we learn how to use an ice axe and crampons; we learn about avalanches and how to avoid them and we learn how to listen to that lost instinct for survival.

In the world we live in today those base instincts rarely surface. Our bubble-wrapped society protects us from too much risk, but expose yourself to the bare elements of nature and they will appear, like the embers of a small fire. We have to breath those embers into a full flame to feel those base instincts, intuition if you like, that protected our ancestors from sabre-toothed tigers and marauding mammoths. Such protective instincts are there, lying dormant in every one of us. We just have to fan them into life, and we can do that by going to the mountains and wild places.

I fully appreciate that accidents do, and will continue to happen. Even after 40 years of climbing mountains I'm very aware that I'm still learning new skills. I'm also very aware that if the weather is bad on the hills we have an enormous variety of alternative landscapes to enjoy in Scotland and in this winter issue of Scottish Walks we have concentrated largely on lower level walks and some straightforward hill walks.

I hope these route descriptions help give you the impetus to wrap up well and get out there and enjoy the Scottish countryside in her winter garb. She can be ravishingly beautiful, and very rewarding.

Stay safe out there.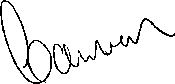 ---

Scottish Walks Digital Subscription
If you would like to be added to our marketing list
and receive a free digital subscription to Scottish Walks,
you can register your details by clicking HERE.


---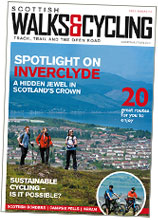 Prefer a Print Subscription?
You can still get the print magazine for free, to guarantee your copy its just £1 per issue to cover the postage and packaging.

That's just £4 for the 4 issues!

Quote ref number 4314 and call the subscriptions hotline on
0141 302 7744 or email sw.subs@scottishwalks.com